Your tools can make or break your success in the real estate photography industry. Your cameras and lenses determine the quality of the image you'll produce, which is why you should invest in the best lens for real estate photography.
Using the best lens and hiring professional photo editing services, such as outsourcing companies, is a powerful combination that can jumpstart your career in the real estate industry. This combination will allow you to produce the best photos and impress clients.
Chose the best lens for real estate photography
When selecting the best lenses for real estate photography, you should consider a handful of features. Focal length was the primary consideration, as real estate photography requires a wide lens.
Full-frame lenses were prioritized since it is the preferred format for real estate work. Distortion was also a significant factor. Although all ultra-wide angles will always have some distortion, you need select lenses where it is straightforward (barrel or pincushion) and easy to correct in editing. Lastly, looking at general quality related to sharpness, chromatic aberration, and vignetting must be done.
The best lens for real estate photography
1. Canon EF 11-24mm f/4L USM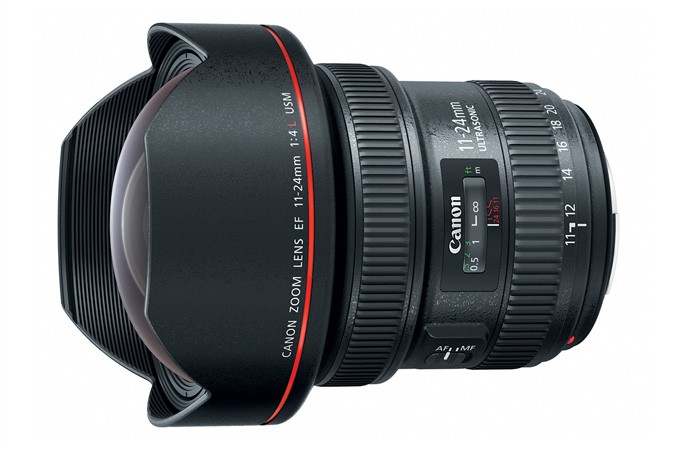 Do you want to impress clients with ultra-wide-angle photography? Are you looking forward to taking photos that allow you to capture lots of sky and foreground while rendering a unique perspective of the scene? If you answered "yes" to these questions, the Canon EF 11-24mm f/4L USM is the best lens for you.
The Canon EF 11-24mm f/4L USM makes it to our Canon lenses list because it has the widest zoom lens the brand has ever made. This lens has an expansive wide-angle range of 11 to 24 mm, ideal for interior shots, landscapes, and unique perspectives of objects regardless of whether they're near or far.
Pros
Even with its ultra-wide-angle features, this lens creates minimal distortion, which allows you to take straight lines of images without compromising the quality of the picture.
Produces prime-grade image sharpness into full-frame corners.
One of the best Canon lenses for both interior and exterior real estate photography.
It comes with a silent manual and fast autofocus functions.
Cons
Tendency to vignetting when you open up your aperture.
Expensive, costs $2,999.00.
2. Canon EF 16-35mm f/4L IS USM Lens – 9518B002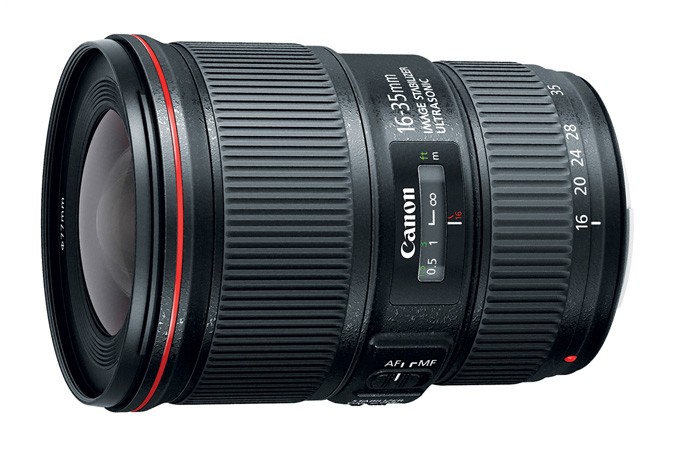 The Canon EF 16-35mm f/4L IS USM is the best lens for real estate photography, distinguished by its sophisticated optical design, constant f/4 highest aperture, and image stabilization to sharpen imagery. This lens's unique because it uses two ultra-low dispersion or UD elements to reduce color aberrations and fringing.
This L-series from Canon offers four stops of correction to help you shoot the best real estate photos even in dim lights. With its two UD lenses and three lens elements, this lens helps minimize ghosting in images and aberrations no matter the zoom range.
The Canon EF 16-35mm f/4L IS USM made it to our Canon lenses list because it can function in different weather conditions. Its dust- and water-resistant properties also allow you to enjoy the lens for years.
Pros
A high-end ultra-wide-angle lens allows you to enjoy various zoom ranges without compromising the photos' color accuracy and high clarity.
Excellent built-in quality.
Produces bright and sharp images even with the corners.
Thanks to the maximum f/4, you won't have problems taking pictures in low-light conditions with this lens.
Con
Expensive because it costs around $1,099.00.
3. Nikon NIKKOR Z 14-24mm f/2.8 S Lens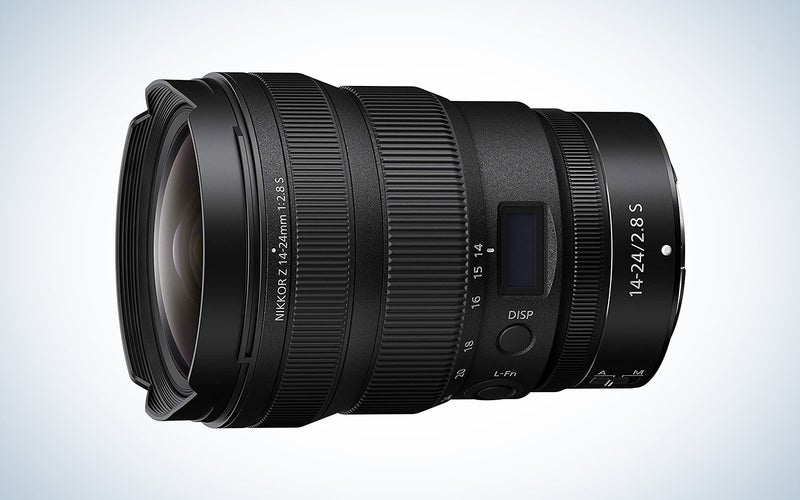 Nikon's wide angle offering for Z mount is sharp with limited distortion. And the wide maximum aperture makes it versatile for other types of photography.
Pros
Relatively lightweight and compact
Impressively sharp
Modest distortion
Fast autofocus
Cons
Front filters are large and expensive
Pricey
Nikon's 14-24mm for its DLSR camera was the best ultra-wide for quite a while. The company's new mirrorless version carries on that legacy. It offers truly exceptional sharpness across the zoom range. And there is minimal and easy-to-correct distortion with limited aberration as well, resulting in superb image quality all around.
The only real downside to this lens is the price. Real estate doesn't rely on wide-open apertures, so if you don't want to use the lens for much else or don't care about losing a stop of light, the NIKKOR Z 14-30mm f/4 S Lens is a great budget-friendly solution.
4. Canon TS-E 24mm f/3.5L II Tilt-Shift Lens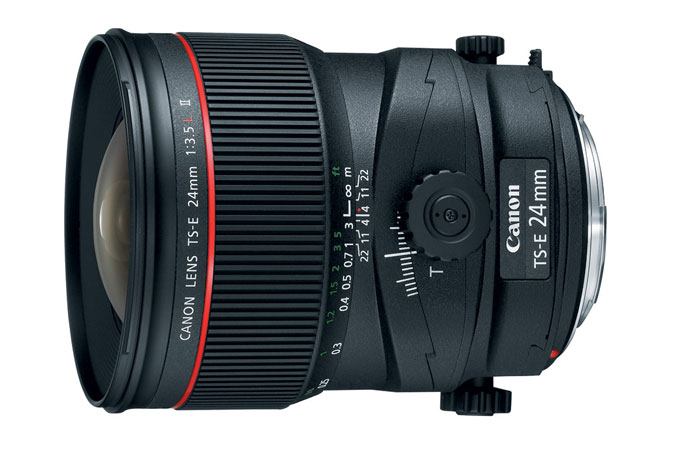 The Canon TS-E 24mm f/3.5L II Tilt-Shift Lens is an advanced refinement to classic Canon lenses, making it the best lens for real estate photography. With its enhanced functionality, you won't have any problems producing real estate images of the best quality with this lens.
Pros
One of the most high-end lenses made by Canon, perfect for real estate and architectural photography.
It offers different features, which is why it's one of the best all-in-one lenses for Canon.
This is the best overall camera lens that offers extensive coverage.
Cons
Not weather sealed.
More expensive than other lenses that offer the same focal length.
Since it comes with several options, photographers will need time and effort to learn how to use all of these.
 5. Sony FE 12-24mm f/2.8 GM Lens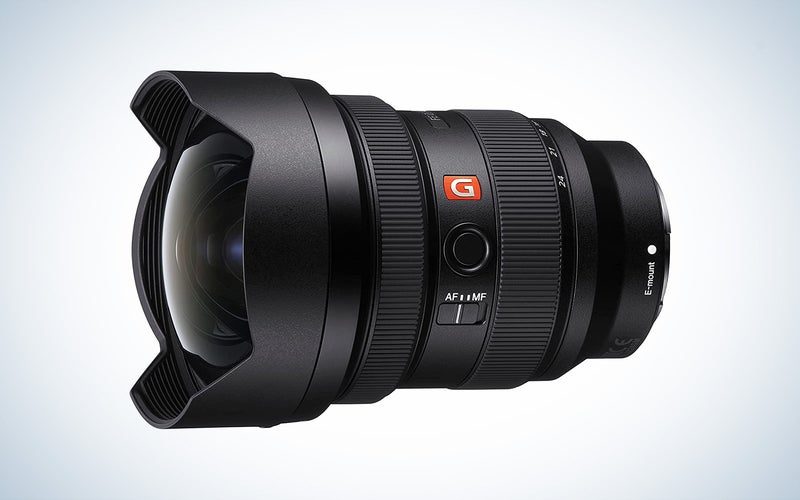 Sony's 12-24mm f/4 is the lightest, most compact option on the list–weighing in at only 1.24 pounds–ideal for those who may frequently travel for their real estate shoots.
Pros
Lightweight and compact
Fast, quiet focus
Good edge-to-edge sharpness
Weather-sealed
Cons
Not compatible with standard filters
Very expensive
This Sony lens offers 2mm of extra focal length on the wide end compared to the Nikon and Canon lenses, which are useful for real estate photography. There is some distortion, but it is easily corrected with a lens profile in most editing software. And perhaps most importantly, the lens is extremely sharp with excellent image quality at all focal lengths.
Of course, as a G Master lens, the Sony FE 12-24mm is pricey. If you don't mind an f/4 aperture and a tiny loss of sharpness, the Sony FE 12-24mm f/4 G will save you a significant amount of money. Or, if that f/2.8 is more important to you than 12mm reach, the Sigma 14-24mm F2.8 DG DN Art is a fantastic and very reasonably priced lens.
6. Fujifilm XF10-24mm F4 R OIS WR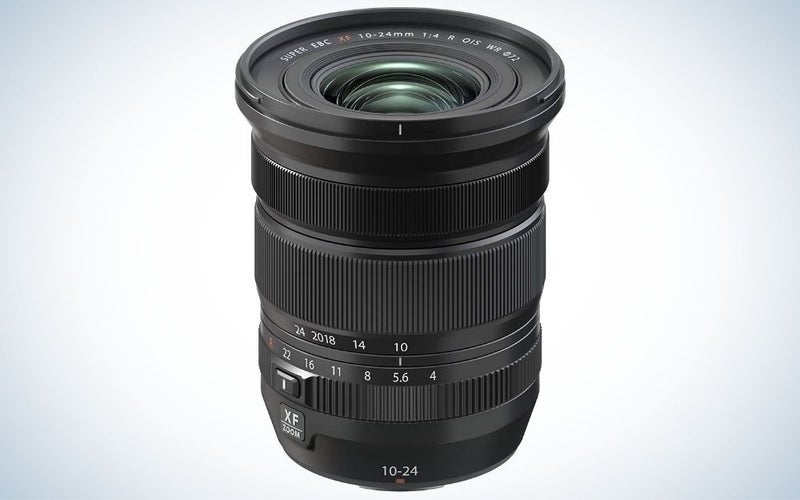 This compact lens packs a lot of imaging power into a relatively small package.
Pros
Lightweight
Affordable
Robust weatherproofing
Autofocus is excellent for both stills and video
Cons
No hard stops on the focus ring
The Fujifilm XF10-24mm is one of two ultra-wide-angle zoom lenses available from Fuji. Fuji also offers the XF 8-16mm f/2.8 R LM WR if you need something slightly wider or with a stop-more aperture, though it is twice the price. We picked the 10-24mm for this list since it is plenty wide for most real estate needs and is much more budget-friendly.
Final thoughts on the best lens for real estate photography
The best lens for real estate photography will largely depend on what camera system you use. All major camera systems have quality wide-angle lenses that work with their cameras. You don't necessarily need to switch systems just for the best lens for real estate photography. The options listed above will serve you well for real estate photography specifically and any other wide-angle uses.
With the best lens for real estate photography available today, choosing one can be challenging, especially if you have no previous experience buying high-quality lenses. You can use this article guide to make things easier. The more you know about the best lens for real estate photography, the easier it'll be for you to pick a lens that suits your needs and budget!
Kolorheaven specializes in providing editing services for real estate interior videos and photos. And if you want to find more good cameras, read the next article by clicking here
Contact Kolorheaven immediately via the Hotline at +84.899.779.111 or email: kolorheaven@cskolorheaven.com if you want to use our services.